Overweight European Liugong Spanish distributor DIR officially opened
On October 25th, in the city of Zaragoza, the capital of Aragon, Spain , Liugong Spanish distributor DIR International Trading, SL (hereinafter referred to as DIR) announced the official opening of its new Liugong 3S store. More than 400 customer representatives from all regions of Spain were invited to participate. In addition, the opening ceremony was attended by the Deputy Minister of Industrial Development of Aragon, Spain, the Director of Industry and Commerce of Zaragoza, the guests of local financing banks, and representatives of Liugong Europe Co., Ltd.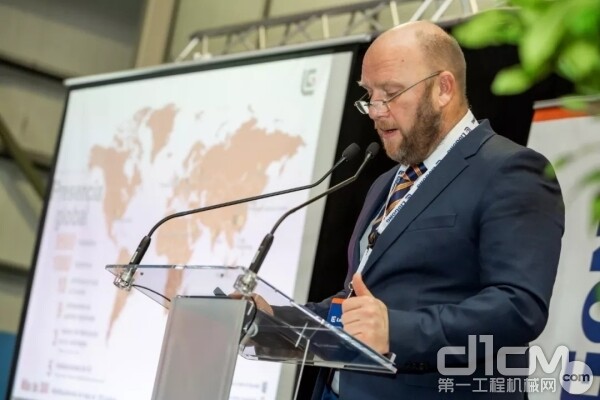 Mr. David, General Manager of DIR
DIR and Liugong officially signed a contract at this year's BMW Show in Germany . "Our goal is not only to provide high quality and high reliability engineering machinery products, but also to provide customers with professional solutions. Liugong's products can meet the needs of Spanish customers, and Liugong to carry out comprehensive cooperation, I am full of the future Confidence!" Mr. David, the general manager of DIR, said in his opening speech.
Mr. Hakan, Vice President, Liugong Europe Co., Ltd.
Europe is a key area in Liugong's global development strategy. Mr. Hakan, Vice President of Liugong Europe Co., Ltd. said at the opening ceremony: "In the strategic planning of the company, the European market is very important for Liugong. In Europe, our investment includes personnel development, local manufacturing, local R&D, distribution channels, and According to this strategic plan, we continue to develop distribution channels. It is worth mentioning that all authorized distributors of Liugong Europe have the same vision and value objectives as us, and have common to the market and customers. Understand. This will help us achieve better market sustainability and healthy growth."
He also mentioned: "At present, Liugong has established a research and development center in Europe to continuously provide European customers with products that meet European requirements."
The grand opening lasted for two days, and Liugong showed customers 10 models of products, totaling 15 complete machines. At the same time, the repair shop, parts warehouse and forkliftshowroom were also displayed .
On-site event on the opening day
Liugong is a new Chinese brand that has entered the Spanish construction machinery market . Customers are interested in Liugong's products and have raised various professional issues. DIR's sales and product managers have provided detailed product introductions for customers.
DIR's sales and product manager gave customers a detailed product introduction
DIR's sales and product manager gave customers a detailed product introduction
The test drive experience of Liugong excavators and loaders was also arranged on site . Under the guidance of Liugong product training experts, customers who participated in the test drive experience gave a high evaluation of the handling and comfort of Liugong products!
Test drive experience of Liugong excavator and loader
The Spanish market is an important part of Liugong's global network. This opening ceremony represents Liugong officially entering the Spanish construction machinery market. At the same time, it also opened the journey of Liugong to provide customers with excellent products and services. Constantly reducing operating costs for customers and improving the life cycle value of products is the goal that Liugong has been pursuing.
Taking a group photo
Liu work is the world's leading construction machinery manufacturer. Since its establishment in 1958, it has gone through 61 years of glorious history. Today, Liugong has 19 engineering machinery product lines, which are committed to providing overall solutions for industry customers, and are moving towards the strategic goal of comprehensive internationalization.